Michel Lelong handwritten tabs extracts
All the tabs are from my hand, my personnal transcriptions, I don't copy the others… Notice: Most of my PDF tabs are handwritten, some are in Guitar Pro. format (please, send me an e-mail before to place an order if it is important for you).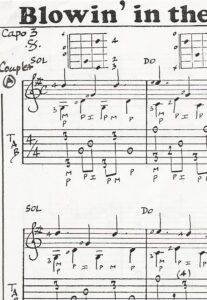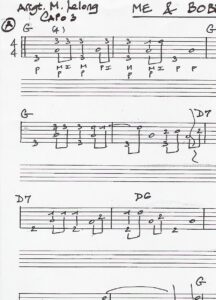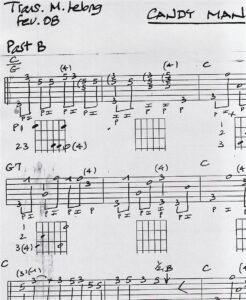 Tablatures extracts from the Merle Travis, Chet Atkins, Jerry Reed Guitar Methods…
Guitar methods published in the USA by Stephan Grossman 's Guitar Workshop during the 80's-90's. These tabs show rhythm as accurately as possible and writing notes below. All the fingerings are also marked. Chord diagrams are listed at the end of a Regency piece.